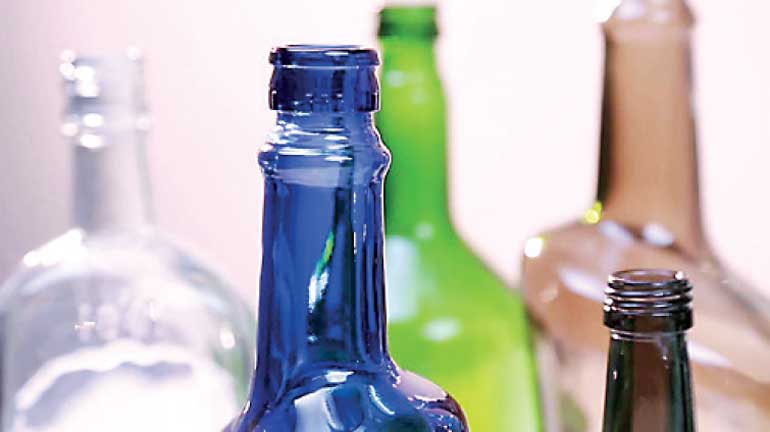 Piramal Glass Ceylon Plc (PGC) has completed yet another exciting and successful year with its highest ever turnover of Rs. 6,783 million and PAT of Rs. 485 million amidst a year which saw a two-month closure for furnace relining and upgrade.
With this achievement, the Board of Directors has proposed a dividend of 26%, thereby maintaining its consistent policy of a dividend payout ratio of 50%.
Total revenue achieved for the year was Rs. 6,783 million against Rs. 6,755 million during the previous year. Domestic revenue remained almost at the same level as the previous year with Rs. 5,574 million in F17 as against Rs. 5,437 during the previous year.
The Gross Profit for the year fell from Rs. 1,497 million to Rs. 1,371 million due to high trading volume, with the GP margin dropping from 22% to 20%. This was the result of the high trading volumes present to facilitate customers during the period of the furnace shutdown. A total of over Rs. 2,104 million in trading was done during the year, which yielded very slim margins. These imports were done from various sources, including Piramal Glass India, based on the segment, price and quality requirements.
The same impact was depicted in PBT & PAT figures. During the year under review the company achieved Profit before Tax of Rs. 603 million as against Rs. 805 million in the previous year and Profit after Tax of Rs. 485 million as against the Rs. 654 million of the previous year.
The export market sale in F2017 was Rs. 1,209 million as against Rs. 1,318 in F 2016. The decline was due to capacity constraints resulting from two months of furnace closure. The export market was managed by servicing the high-end niche segment. Also amidst these constrains several new bottles were launched and commercialised in the US and Australian markets.
The decline in profit for the year was not only due to the shutdown of the furnace for two months but due to fluctuating energy prices (LPG gas), including high furnace oil prices. Furthermore, a rupee depreciation of over 4% was experienced during the year which had a major impact due to the high imports throughout the year under review.
The Piramal Glass plant which commenced operations in December 2007 in Horana was stopped in July 2016 after continuous operation for almost nine years. A glass furnace has to be overhauled every 8-10 years.
Similarly, PGC also planned and overhauled its plant and took this opportunity to enhance its furnace capacity to a maximum of 300 MT per day from its existing capacity of 250 MT. Simultaneously, downstream equipment such as production lines, quality inspection machines, packing machines and other utility equipment were also upgraded and the capacity was enhanced to facilitate the increased furnace capacity. This was carried out with an investment of Rs. 3,000 million.